HAS THE INTERNET MADE FOREIGN BRIDES A VIABLE OPTION FOR YOU?
Can't Find A Suitable Single Woman For A Wife?
There is much to be said about the single life – but once you get to a certain point you'll likely agree that there's more to be said about getting out of it. Despite the worldwide perception that men love to be unattached and playing the field, the truth of the matter is that the majority of men have an eye for a wife, children, and stable home life as much as their feminine counterparts.
It's also true that finding a good mate is harder than ever these days. The statistics don't lie: one in two marriages in the United States are likely to end in divorce. Nobody likes to think about these things when imagining their trip down the aisle, but the fact of the matter is that breaking up is just as much a part of the love game as flowers and long romantic walks on the beach.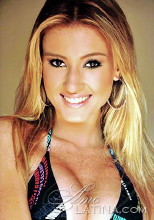 It can be hard to attract Western women. Due to the modern cultural trappings of Western society, many of the most eligible ladies in Northern America and Western Europe are either busy with careers or already have found the men of their dreams. Not to mention, having an active love life takes up a lot of time, and if you happen to have a full time career on your hands it's more difficult to make time in your schedule for canoodling. On the other hand, here's also the chance that you might want something a little more – exotic than what's available at home, perhaps?
Modern Technology to the Rescue
Due to the advance of the Internet it's easier than ever to connect with beautiful, intelligent women from the world around who are looking for you. For the men out there who are considering marriage but either don't have the time or inclination to play the local dating game, there is a better option. Think international.
Foreign brides have been captivating Western men ever since there was a ship to sail to other shores. Thankfully, there's no need to sit on a boat for six months to have access to women of a different flavor in modern times. There are so many options for men who are looking for brides on an international scale in the modern arena: there are Asian, Russian, Eastern European, and Latin American women who are looking for the man of their dreams – and they could be looking for you!
The term "mail order bride" has become something of a dirty word in modern parlance. It conjures up images of desperate women and hedonistic men who are essentially getting into a long-term sexual contract over the acquisition of a green card. However, if you take the time to explore the world of international dating, you will find that this is not the case.
Not Mail Order Brides ANY LONGER!
The majority of the women who you will find on these sites are successful in their home countries. Most are college educated, and some might even speak English more correctly than you do. The idea of the "desperate bride from a third world country" is simply not true. Many of these women are very choosey, as they should be. It's a big decision to give up your home culture and family to move across the world and live in another country. The idea that women just want to "get out" is both insulting and, generally, incorrect.
There are many reasons why a woman from Russia, Brazil, the Philippines, or China might be looking for a foreign man. In the case of Russia, the Ukraine and other Eastern European countries, there actually is a shortage of males – even if every single eligible bachelor in Russia were to get married, there would still be a surplus of women! With this in mind (and with the thought that, as in every country, every single man is not an attractive marriage option simply because he is a man), many educated Russian women are turning to the Internet to find their love online.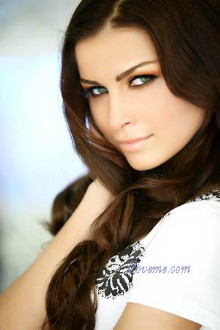 Chinese women have the opposite problem – in China there is a surplus of men. Many successful Chinese women, though, are looking for partners that have fewer chauvinistic tendencies than what is culturally fostered in their home countries. Western men have a romantic aura around them that many men in China lack – and women who have been exposed to the Western world are interested in a man who will treat them as an equal as opposed to a domestic worker.
How About Exotic Latinas?
Latinas are attracted to the exotic as much as Western men are. Whereas a salsa-dancing woman captivates many Westerners, those women are just as interested in men from foreign shores. Don't think that every single woman who is looking to date internationally is gagging for a green card. They might be looking for a breath of fresh air, something different, and a new environment in which to expand.
The point of the matter is that the modern world of International dating has changed greatly since the idea came about in the 1980s. Just as men are finding it easier and easier to look beyond their shores at other options, women are doing the exact same thing. If you give it a try, you're likely to be very pleasantly surprised by what you'll find.
For more information on these subjects and to look at the sites that work to foster International dating, consider checking out A Foreign Affair. If you have a Latin preference, Amolatina and Colombian Bride might be of interest to you. To check out Russian women, Anastasia is a great site, as is Elena's Models. For those who are more interested in what the Far East has to offer, try Blossoms, Asian Beauties, or LoveMe Asi
Whatever you do, do it now, or you probably never will!
Good luck and have fun exploring the world of international dating!